Posted by Fashion Caddy on Oct 30th 2023
Original Penguin Golf Apparel for Women: A Perfect Blend of Style and Performance
Golf has evolved over the years from a sport traditionally dominated by men to a game that welcomes people of all genders and ages. With this transformation, the demand for golf apparel that not only performs well on the course but also reflects personal style has grown significantly. Original Penguin, a brand known for its timeless designs and high-quality materials, has ventured into creating golf apparel for women, and their collection is making waves in the golfing community.
Original Penguin's foray into women's golf apparel has brought a breath of fresh air to the sport. Their collection combines fashion-forward designs with technical features that make them a perfect choice for female golfers who want to stand out on the course while maintaining their focus on performance.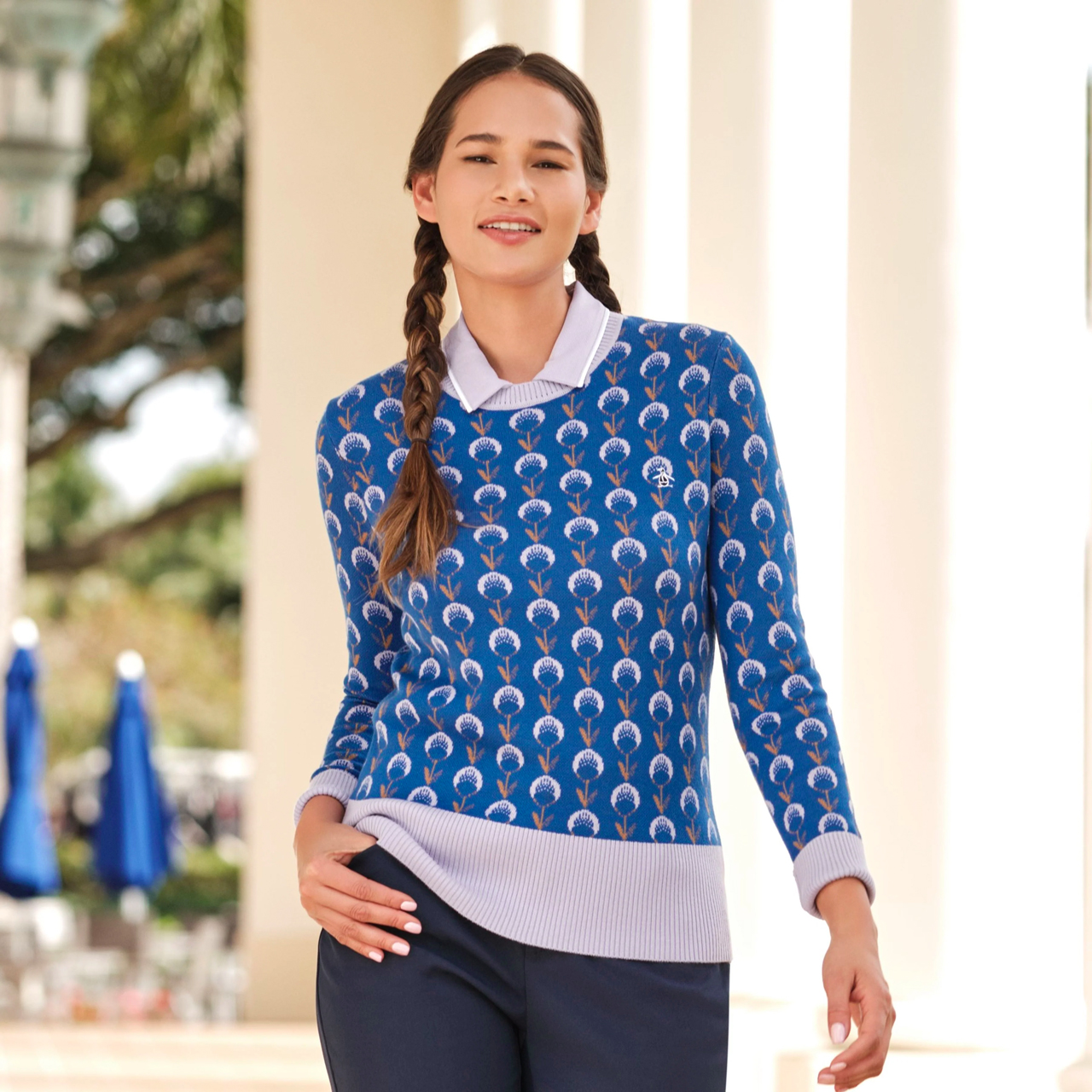 One of the standout features of Original Penguin's golf apparel for women is the attention to detail in design. The pieces are thoughtfully crafted to ensure they not only look stylish but also provide comfort during long rounds of golf. From shirts to skorts and outerwear, each item exudes a sense of modern elegance while maintaining the brand's signature retro touch.
The fabric used in their golf apparel is a testament to the brand's commitment to quality. Original Penguin utilizes moisture-wicking materials that keep the wearer dry even in the most scorching weather. This is crucial in golf, where staying comfortable is essential for maintaining focus and playing at one's best. The materials also have a good amount of stretch, allowing golfers to swing with ease while avoiding any restrictions.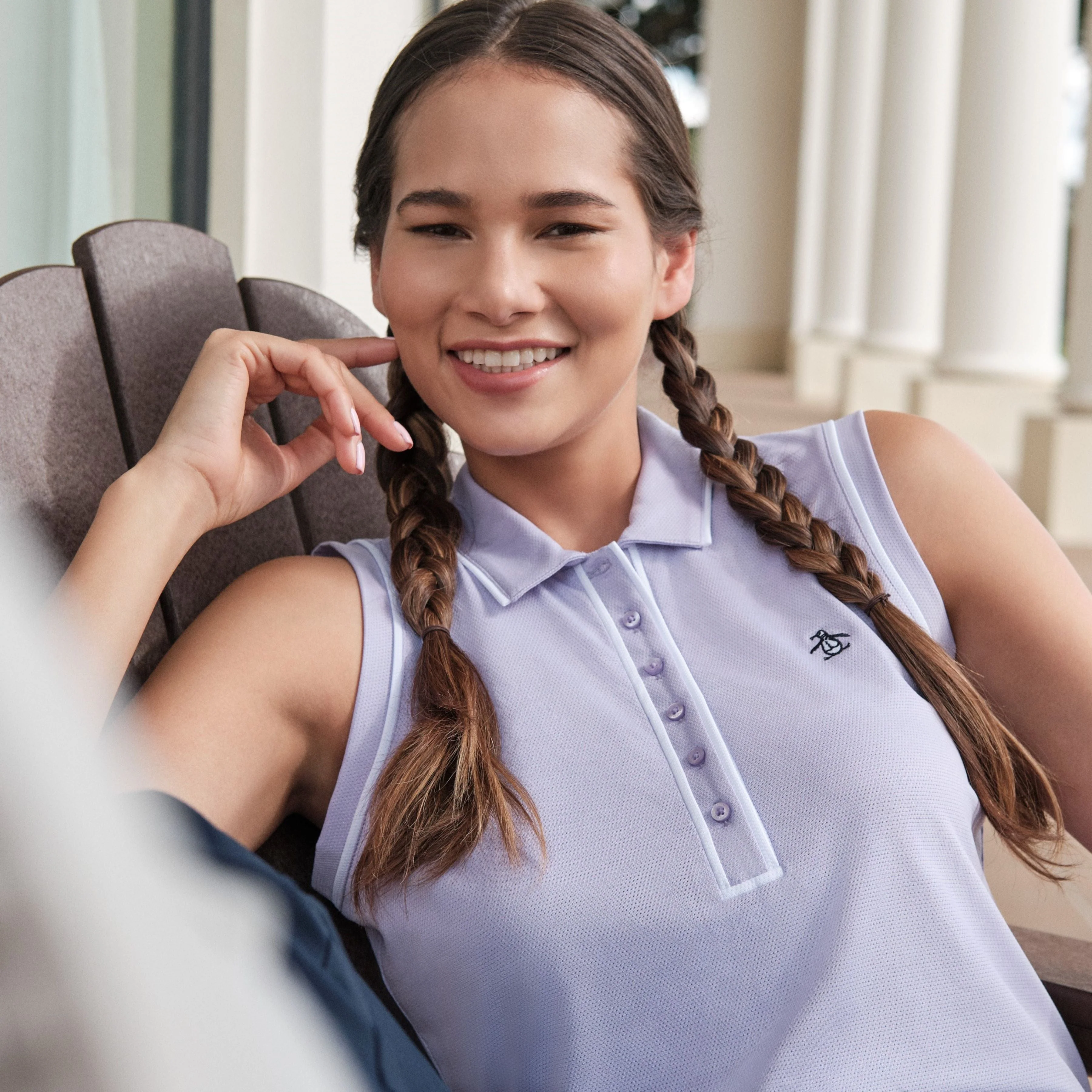 Their polo shirts, a staple in any golfer's wardrobe, come in a variety of colors and patterns that cater to a wide range of tastes. Whether you prefer classic solids, playful stripes, or eye-catching prints, there is something for everyone. These shirts are not only suitable for the course but can easily transition into casual wear for everyday life.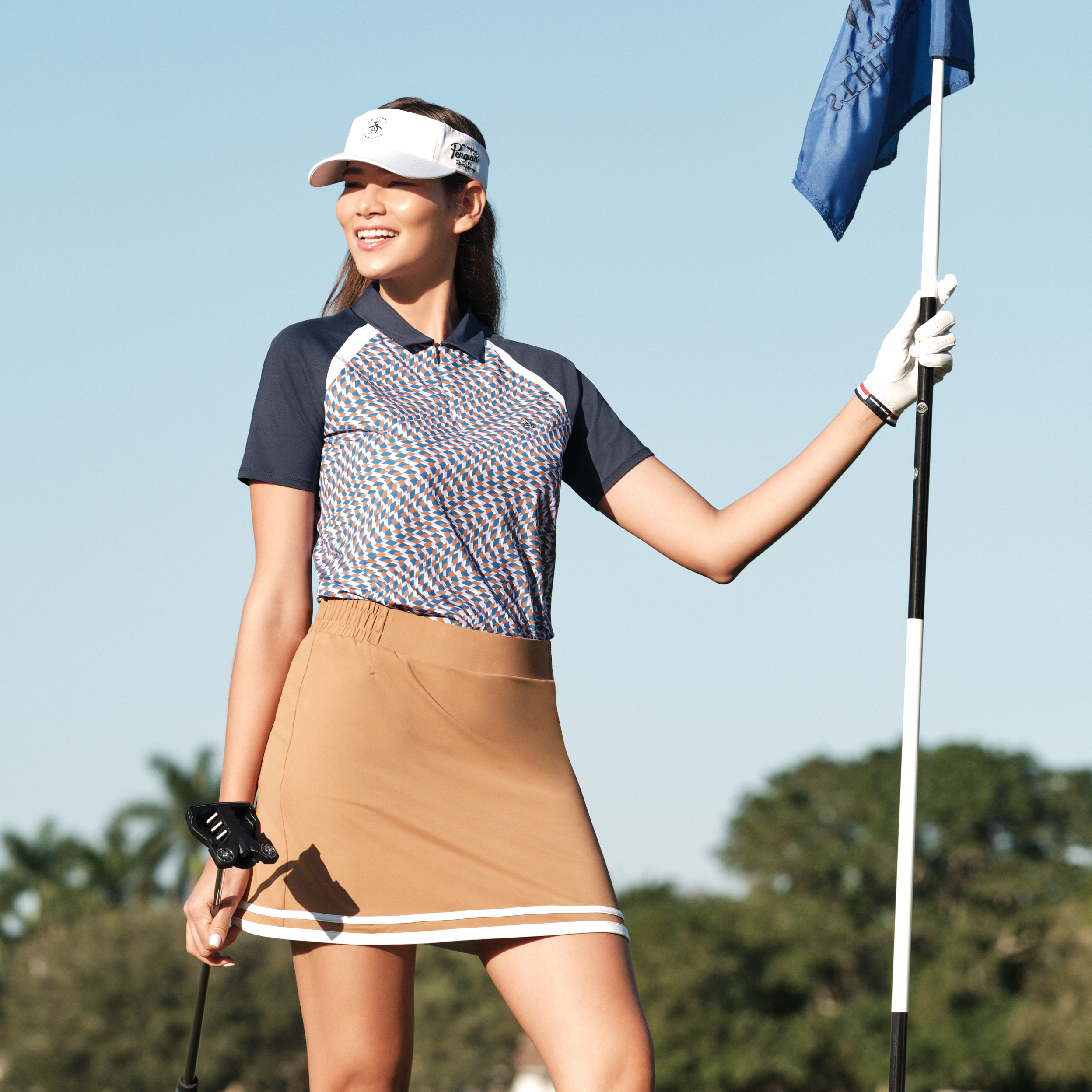 The skorts offered by Original Penguin are a standout piece in their collection. They are designed with a flattering fit that allows for a full range of motion and feature pockets that are both stylish and functional. The skorts are available in various lengths, ensuring that golfers can choose the style that suits their preference.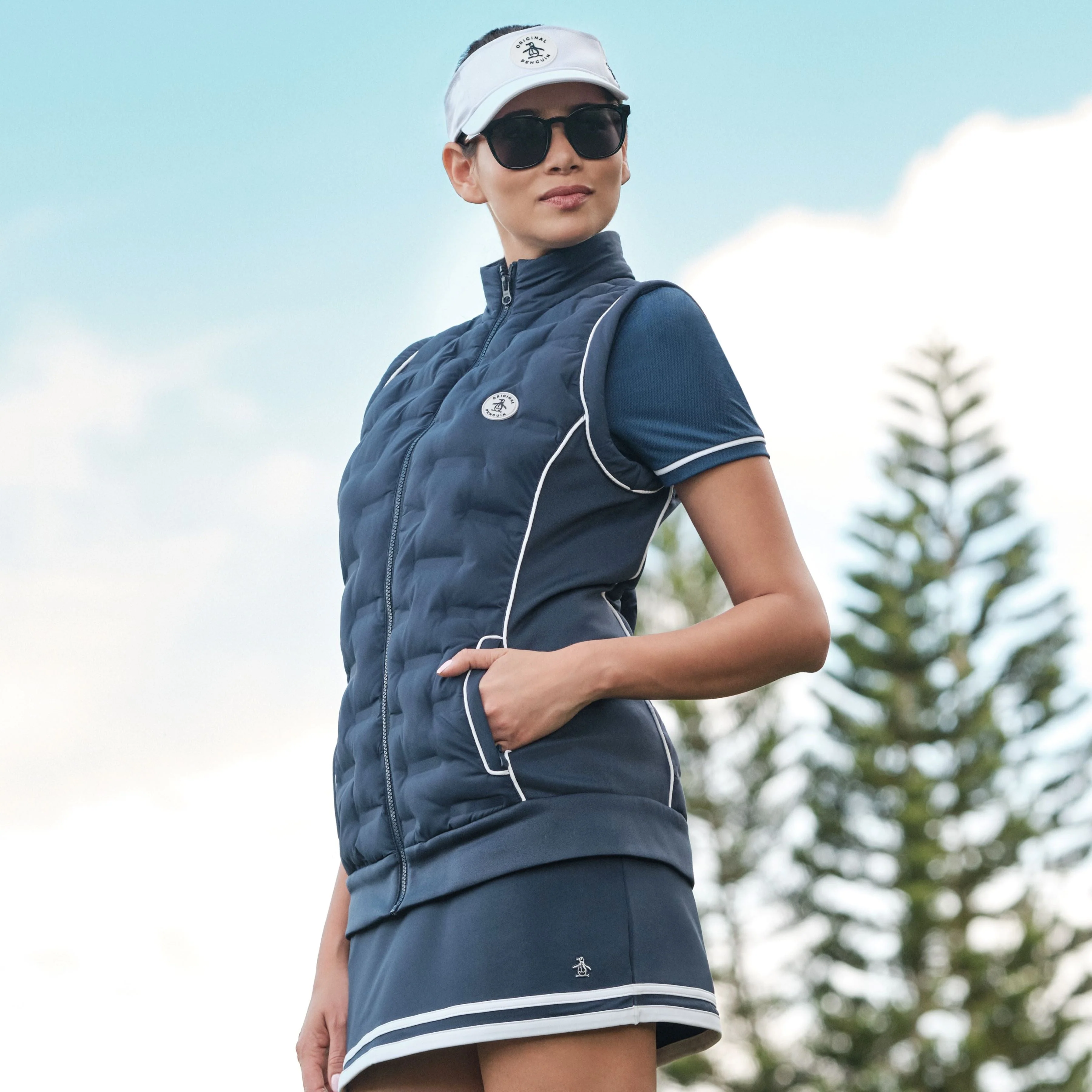 In addition to their core golf apparel, Original Penguin offers a range of outerwear options. Whether it's a lightweight windbreaker to protect against unexpected weather changes or a stylish jacket for cooler days on the course, their outerwear collection adds versatility to their lineup.
Original Penguin's golf apparel for women is not only functional and fashionable but also eco-conscious. The brand is committed to sustainability and uses responsibly sourced materials whenever possible. This commitment to environmental responsibility is a refreshing aspect of their collection and aligns with the values of many modern consumers.
Original Penguin's golf apparel for women offers a fresh and stylish take on traditional golf attire. With its meticulous design, high-quality materials, and a commitment to sustainability, the brand has quickly become a go-to choice for female golfers who want to express their individuality while excelling on the course. The blend of style and performance in their collection reflects the changing landscape of golf, where women are making their mark, not just as players but as fashion-forward enthusiasts of the sport.
We hope you love this new brand as much as we do. Click here to explore the newest arrivals.