It's no surprise to hear that golfers have a high risk for developing skin cancer. Prolonged sun exposure, often during the sunniest hours of the day increase our risk. Fortunately, there are a few simple tips you can follow to stay protected from the sun while on the course.
As golfers, by the end of the golf season, many of us are sporting that infamous golf tan with glowing feet that never saw the sun. But, that also means we put ourselves as risk for developing skin cancer. May is skin cancer awareness month, so we pulled together some tips to keep you sun safe on the course:
Sunscreen is Key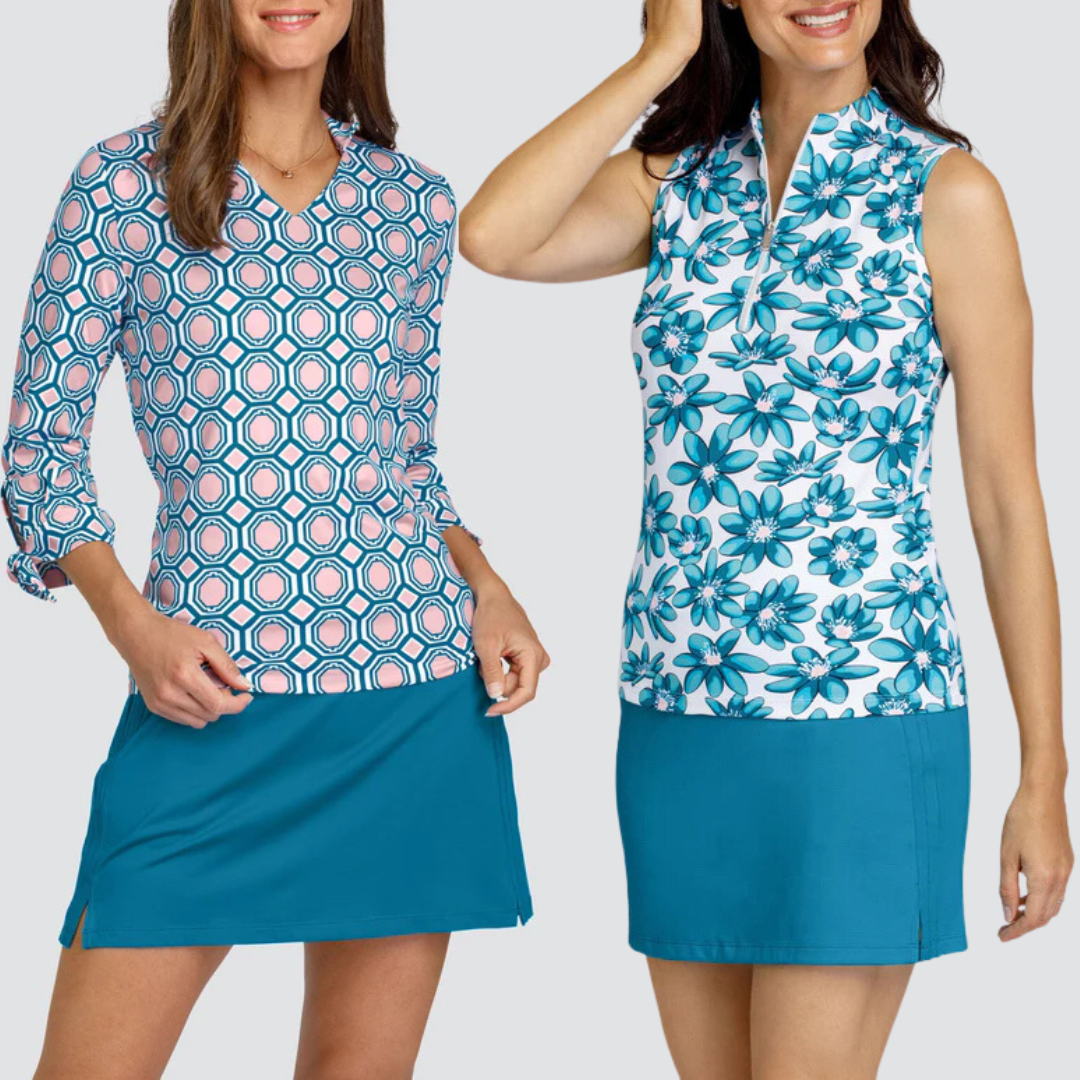 Even when it looks overcast outside, wear sun screen. Up to 80% of the sun's rays still get absorbed by your skin. Experts recommend finding a water-resistant, broad-spectrum (UVA/UVB) sunscreen with an SPF of 30 or higher. Most people apply to exposed areas 30-minutes before heading out. But, unless you are wearing apparel designed specifically for the sun, you run the risk of getting burned through your clothes. So we recommend lathering up under your clothes from head-to-toe.
Be A Shady B*Itch!
Wear sunglasses, a hat, or use an umbrella specially designed for UV protection. Sunglasses protect your eyes from damaging UV rays that can cause cataracts. Look for hats with a wider brim. Bucket hats are a favorite because the provide 360-degrees of coverage. We love the Kate Lord Bucket Hat with a pony hole in the back.
Wear Protective Clothing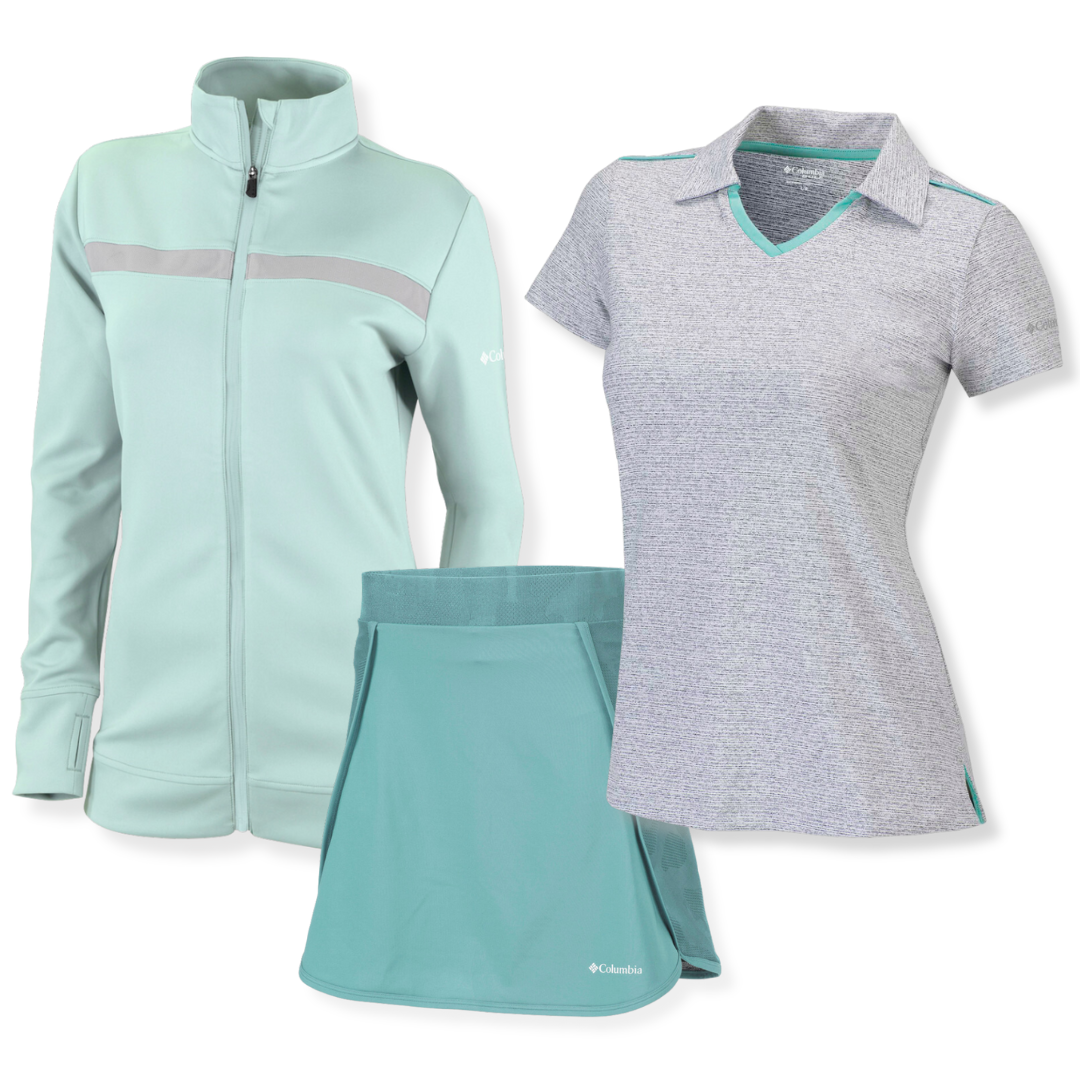 Cover up with long sleeves and bottoms made specifically for sun protection. Not all sun safe apparel is made the same. Some brands spray sun protection onto the fabric during production, which washes off over time leaving you at risk for a bad burn through your clothes. We've seen it happen, a lot! Look for brands certified as sun-safe. Our favorites are BloqUV, Ibkul, SanSoleil and SParms. Bonus, most quality protective apparel is also designed with cooling fibers to help keep you ventilated in the warmest temps.
RE-APPLY YOUR SPF . . . OFTEN!
Set your alarm and reapply sunscreen every two hours to ensure maximum protection from the sun. Choose a broad spectrum sunscreen that protects against both UVA and UVB radiation. If you're a golfer, keep that neck protected.
KEEP HYDRATED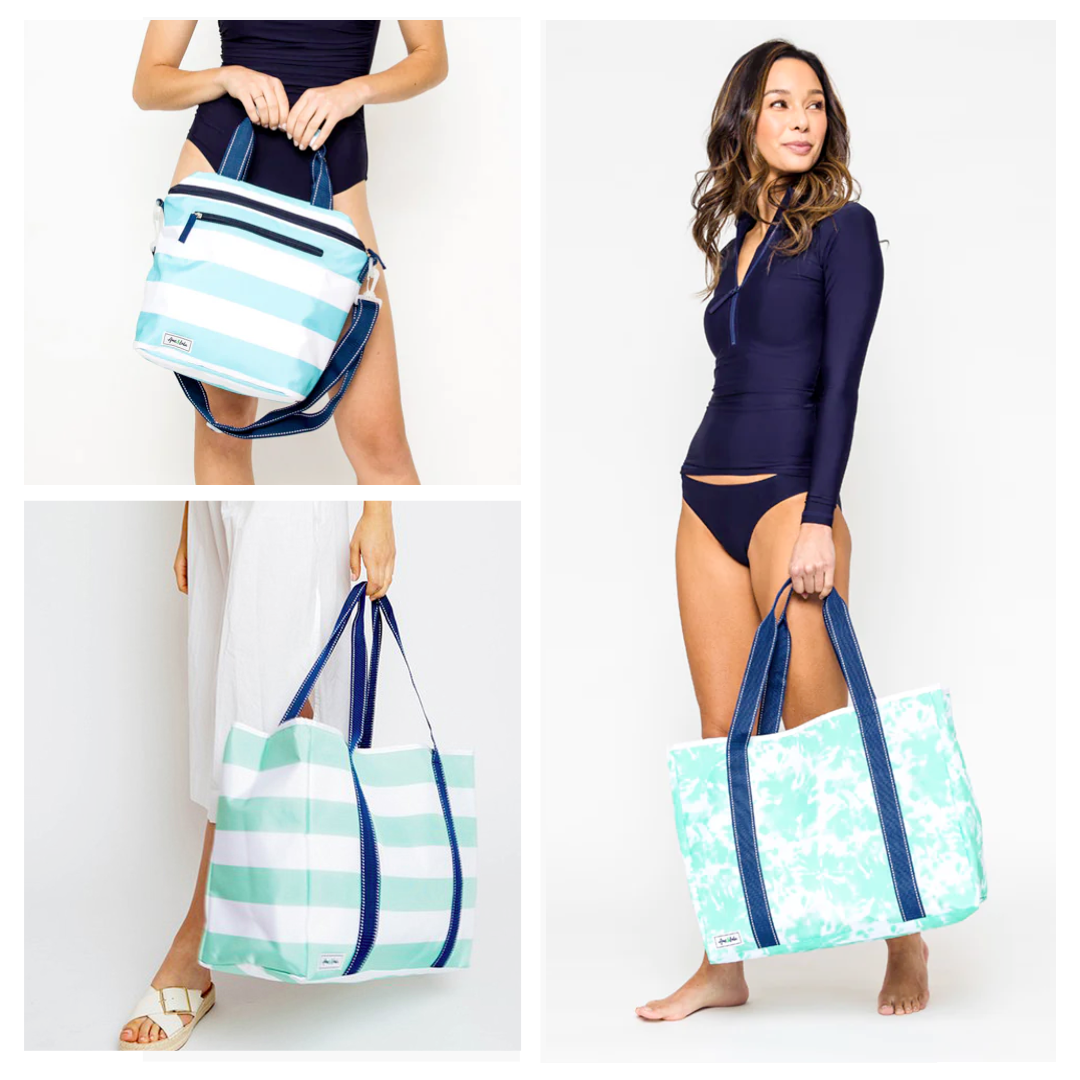 This should be easy. Drink at least 6 to 8 glasses of water a day to avoid dehydration.
LIMIT SUN EXPOSURE
The sun's rays are at their strongest between 10 A.M to 4 P.M. Unfortunately, those are also peek hours for most tee times. Whenever possible, try to book a tee time early in the morning or late in the afternoon when the sun is less intense.
GO FOR THE TANNING CREAMS
There is no such thing as a safe-tan. Tanning means sun damage, and sun damage can lead to skin cancer! Period. That includes tanning beds. If you are looking for a golden glow this summer, there are some great lotions and spray on alternatives. Try a spray tan!
SKIN CANCER IS THE CANCER YOU CAN SEE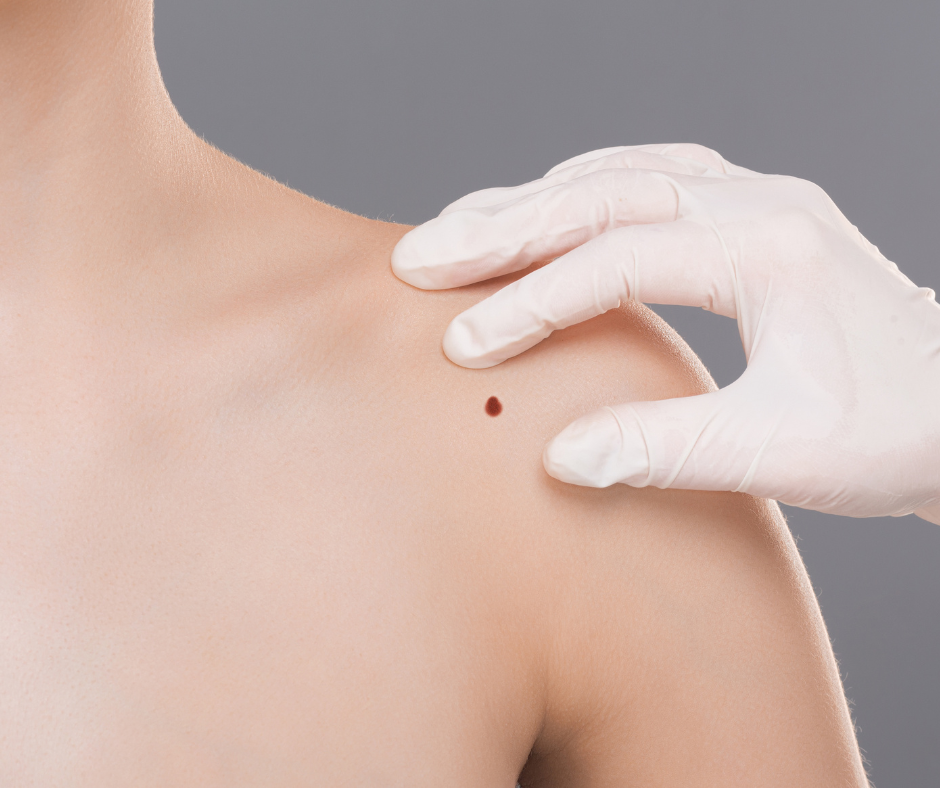 Your skin is your largest organ, so take care of it. Make it part of your regular skin routine to look for changes or anything unusual. Speak with a dermatologist to see how often you should get screened. Yet it often goes undetected in the early stages. With over 5 million cases diagnosed in the United States each year, skin cancer is America's most common cancer. Fortunately, skin cancer is also one of the most preventable forms of cancer. About 90 percent of non-melanoma skin cancers and 85 percent of melanoma cases are associated with exposure to ultraviolet radiation from the sun. By sharing facts about the dangers of unprotected exposure and encouraging people to check their skin for warning signs, we can and will save lives.
Hope these tips help lower your skin cancer risk. As for lowering your handicap, you're on your own!
xo, Golf4Her