Posted by Lauren on Dec 17th 2021
Crimson is elegant and powerful color that can add boldness to any outfit. Pair with a black/white gingham or make a statement with colorblocking. Here are some outfit inspirations from the GGBlue Primm & Proper collection:
COLORBLOCKING
A fun, vibrant way to make a bold statement by mixing 2, 3 or even 4 'blocks' of complimentary colors in your outfit. Crimson red always turns a black and white ensemble into a statement look. View more colorblock styles.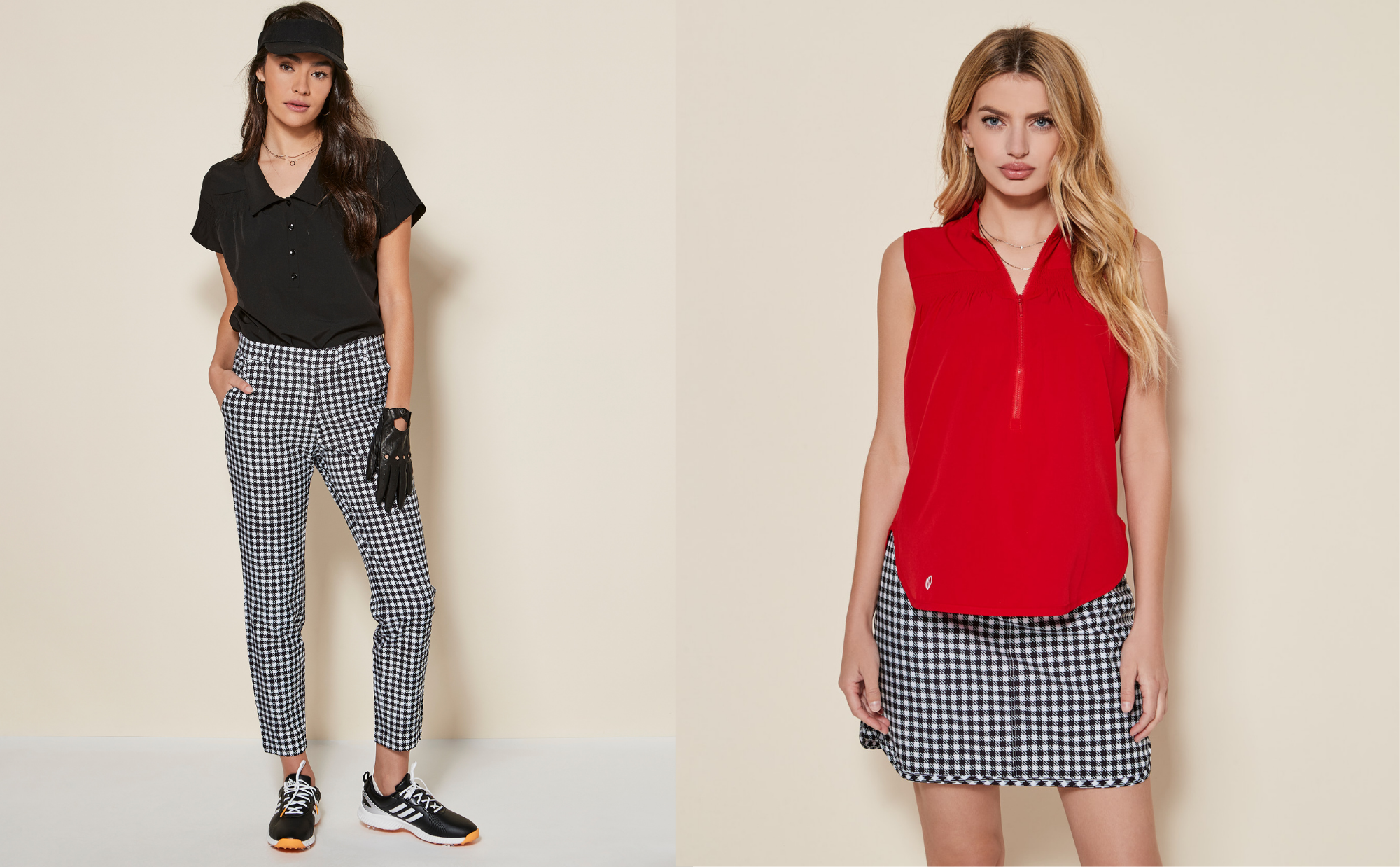 BLACK & WHITE PATTERN
Upgrade your golf wardrobe with a classic black and white gingham or buffalo check piece and add a pop of bold crimson red. This power combo will instantly make you feel confident and ready to dominate the links. View more gingham, buffalo check and windowpane styles.
Have fun creating a unique look with bold colors and classic prints.
xo, Lauren