Posted by Golf4Her on Oct 31st 2022
Start building and sharing your own birthday, holiday or just-because list. There is no limit to the number of wish lists you can create. Some ways customers are currently using the Wish List feature:
Birthday Wish List

Holiday Wish List

To: Mom From: Kid Wish List

To: Wife From: Husband Wish List

Golf League Gift Ideas

Team Uniform Ideas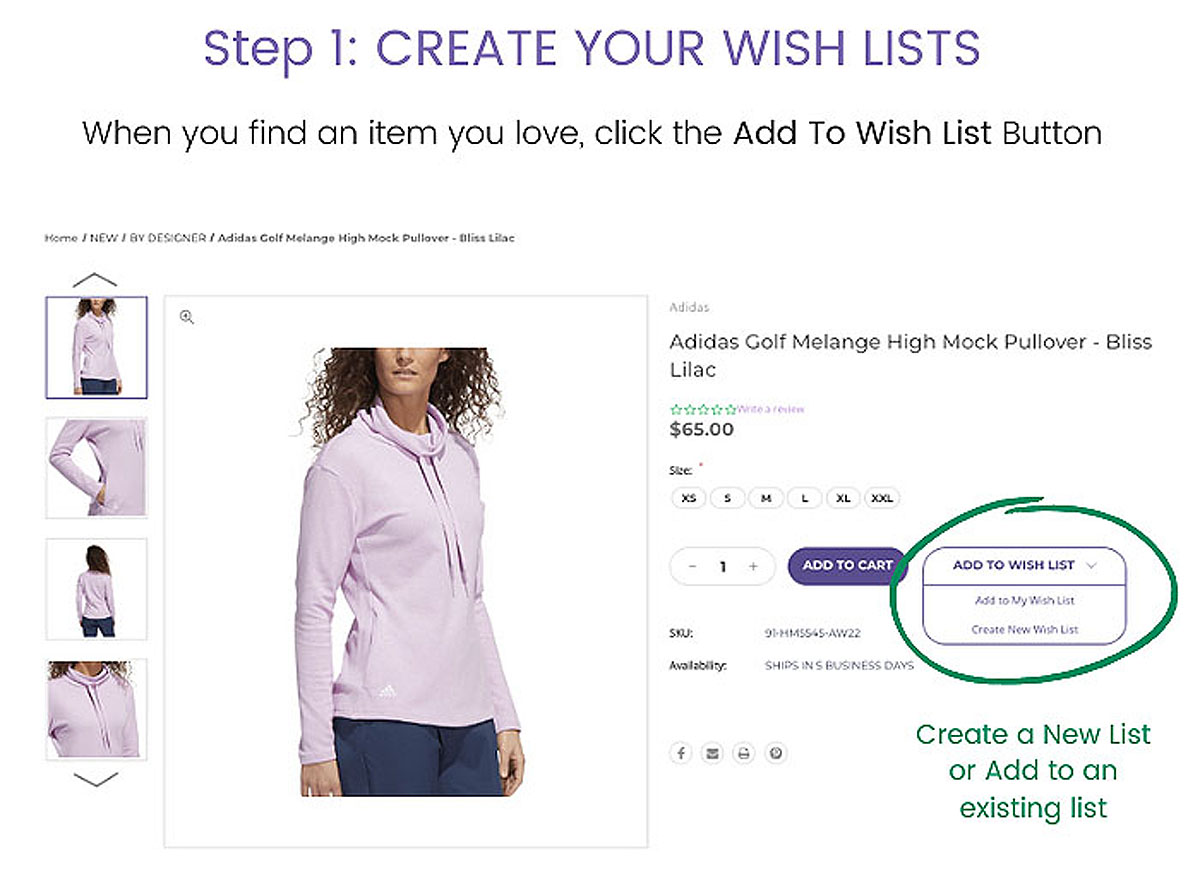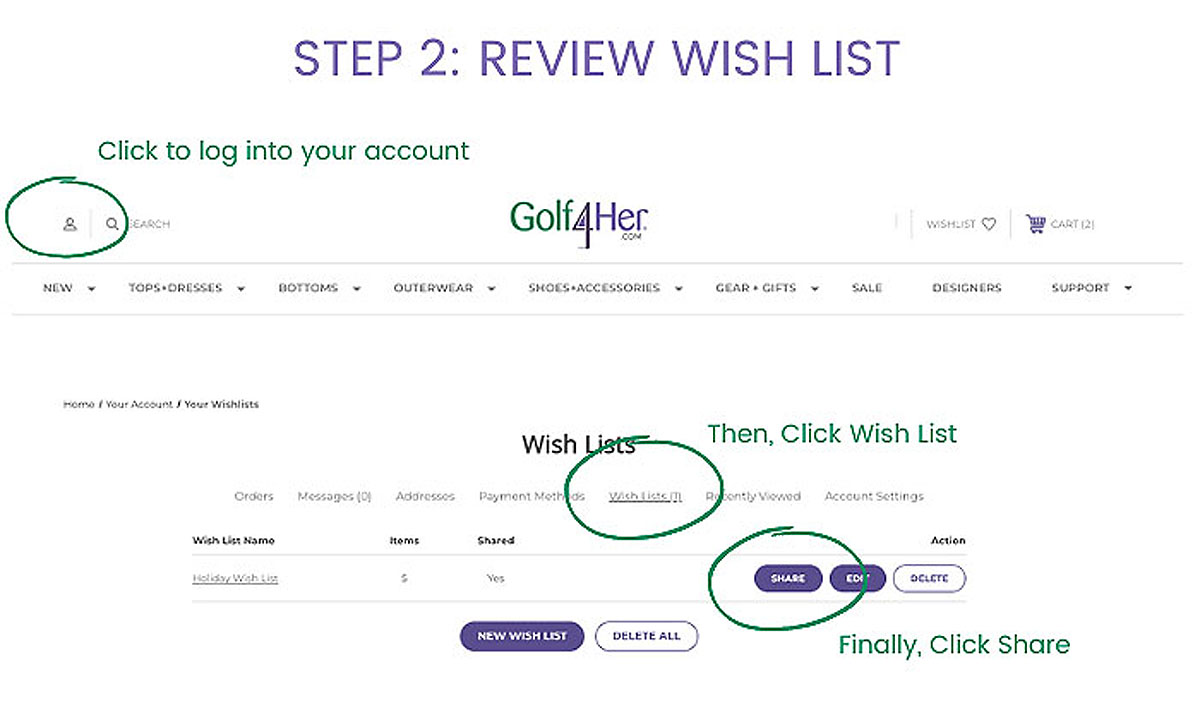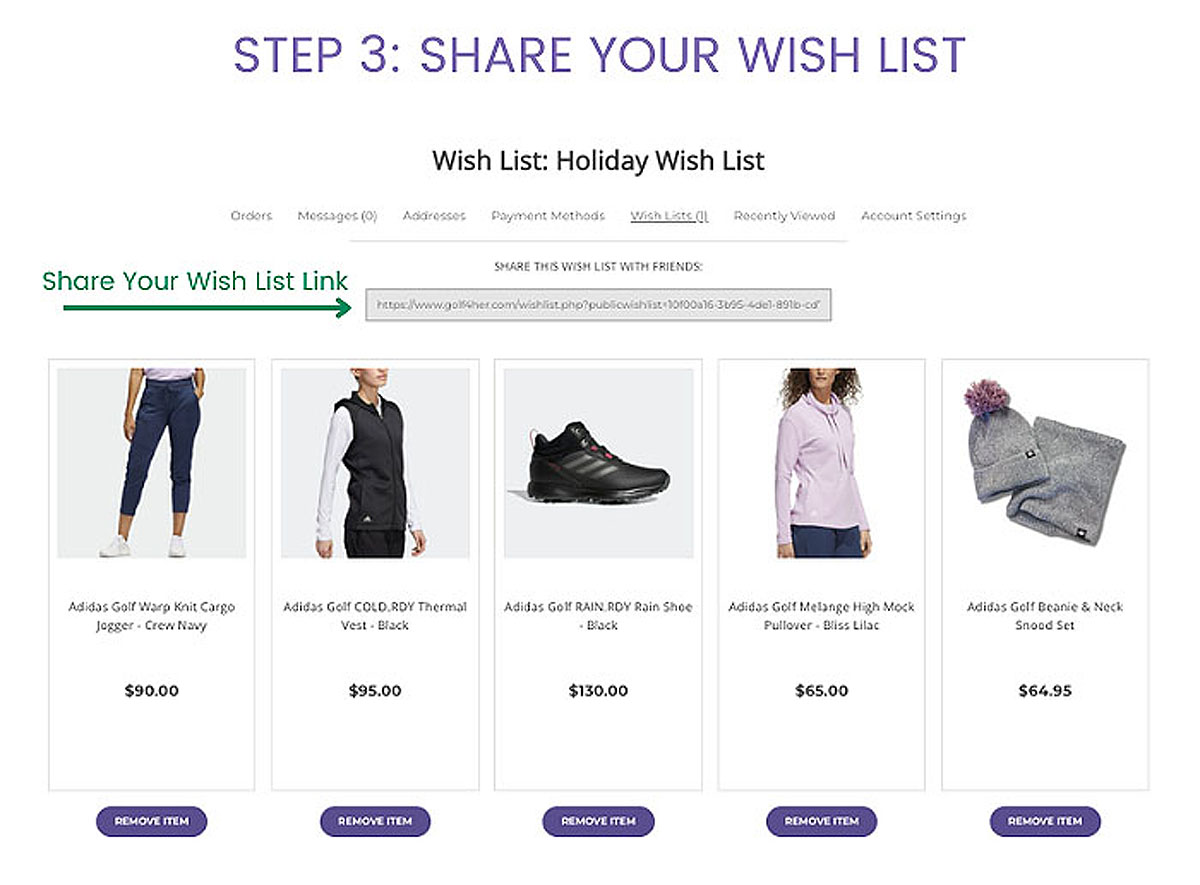 Copy the entire URL in the grey box. You will have to put your cursor in front of the grey box and copy all of the text to the far right. Then go ahead and share this link with your family and friends via email, text or even social media. Wish Lists never expire. A product will stay included in a wish list as long as that product is visible in the store.
START EARLY!
It's smart to start your wish list early for two reasons. First, it gives you time to put quality items on your list instead of filling it up with ideas off the top of your head. Second, it gives your family more time to shop, which is especially important if they like to start early to take advantage fo holiday deals.
Voila, that's it! Have fun building your wish list. If you need any help with your Wish List, let us know.
xo, Golf4Her